The Journal of Construction Business and Management (JCBM) is an open access journal indexed by the Directory Open Access Journals (DOAJ) and published bi-annually by the University of Cape Town Libraries, South Africa. The Journal is hosted by the Construction Business and Management Research Group of the University of Cape Town. The journal aims to explore the experience of construction industry stakeholders and trends in the global system.
Editor-in-chief: Abimbola Windapo, PhD., A/Professor, University of Cape Town
Current Issue
Vol. 5 No. 2 (2022): 10th Issue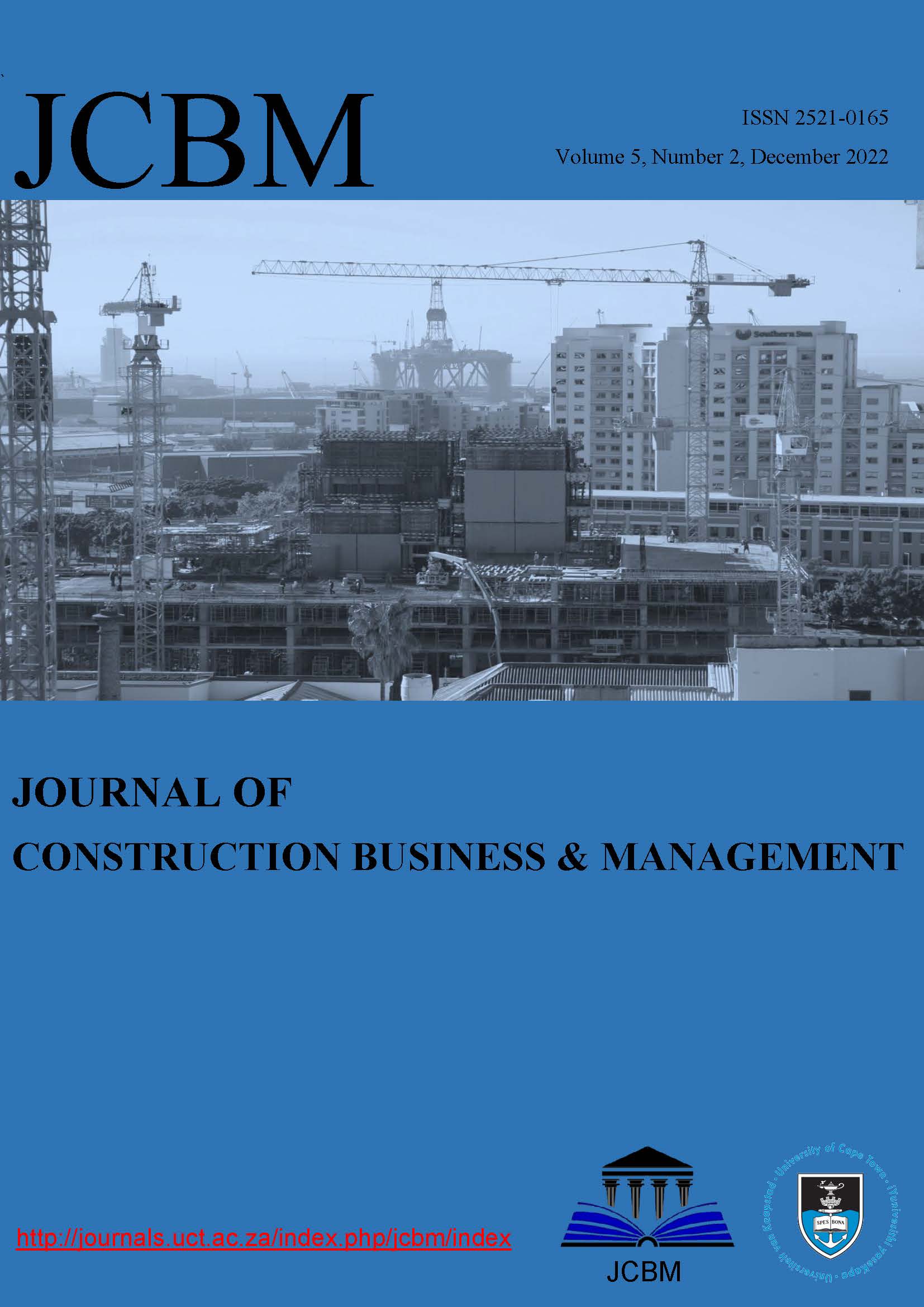 This is the tenth issue of the Journal of Construction Business and Management, a combination of the regular issue and a special issue of selected papers from Construction Business and Project Management CBPM 2021 conference proceedings. This issue contains five blind double peer-reviewed articles by seventeen scholars in Nigeria, South Africa, and Malaysia covering strategic management, environmental pollution, compliance with building standards, dispute resolution, and performance management. Despite the difference in the topics, one of the key issues highlighted by the papers is the emphasis on improving education and awareness in the industry to address the issues identified in the papers.
View All Issues