Exploring the effects of positive organizational behaviour (POB) models on occupational eustress amongst construction employees
Abstract
The general perspective of organizational behaviour (OB) has been characterized more by negativity than positively. The introduction of a positive approach into OB is known as positive organizational behaviour (POB), which focuses on employees' positive emotions and strengths to enable them to thrive and reinforce the organization. The study assesses the effects of POB constructs on eustress amongst construction employees in Nigeria. Data were collected from 326 respondents practising in the construction firms using a quantitative survey and analyzed using both descriptive and inferential surveys, including structural equation modelling (SEM). The study identified five constructs of POB models and five parameters of eustress that have a significant influence on eustress. The study focuses on identifying the areas that can propel positive mental health among construction employees to improve their performances and increase work productivity. Therefore, it recommends that construction stakeholders should consider adopting company policies that can drive their implementations.
Keywords: Construction employees, distress, occupational eustress, positive organizational behaviour delivery.
Downloads
Download data is not yet available.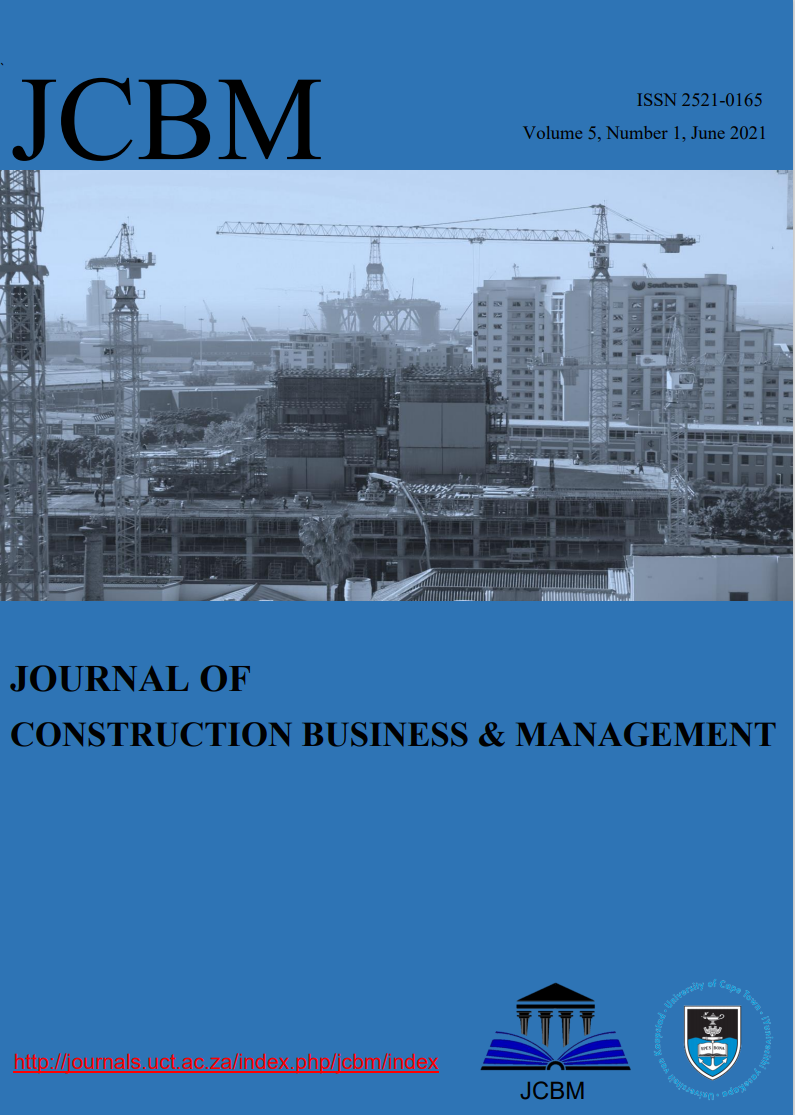 How to Cite
Ogwueleka, A. C., & Ikediashi, D. I. (2021). Exploring the effects of positive organizational behaviour (POB) models on occupational eustress amongst construction employees. Journal of Construction Business and Management, 5(1), 38–46. https://doi.org/10.15641/jcbm.5.1.1041
License
Copyright (c) 2021 A. C. Ogwueleka, D. I. Ikediashi
This work is licensed under a Creative Commons Attribution 4.0 International License.
The JCBM is an open access journal, and the authors (copyright owners) should be properly acknowledged when works are cited. Authors retain publishing rights without any restrictions.