Assessment of Awareness and Barriers to the Application of Lean Construction Techniques in Kano State, Nigeria
Abstract
Generally, construction industry is notable for its poor performances in terms of cost and time overruns, as well as poor project planning. To improve efficiency and effectiveness of construction process, many countries adopt lean construction. However, in Nigerian construction practitioners do not apply most of the lean techniques in their projects. The aim of this study is to assess level of awareness and barriers to the application of lean construction techniques in Kano State, Nigeria. The study adopted quantitative approach, whereby 200 questionnaires were administered to construction professionals in the study area. A total of 159 were returned completed, representing 79.5% response rate. The data collected were analyzed by means of descriptive statistics, and effect index analyses. The results reveal that, the level of awareness/ knowledge of lean techniques among construction practitioners in the study area was low. In addition, the study found that the major barriers to the application of lean techniques in construction projects were lack of awareness program to increase knowledge about LC and lack of education and training needed to apply LC techniques in construction improvement.  It can be concluded that, construction firms in the study area are still using traditional approach in project management instead of adopting innovative approach that improve project performance. The study has proposes guiding strategies that will help increase the level of application of lean techniques in Nigeria. Thus, the study can assist government and construction practitioners to understand strategies that can lead to improvement in the application of lean techniques in Nigeria.
Keywords: Awareness; Barriers; Construction projects; Lean techniques; Questionnaire survey.
Downloads
Download data is not yet available.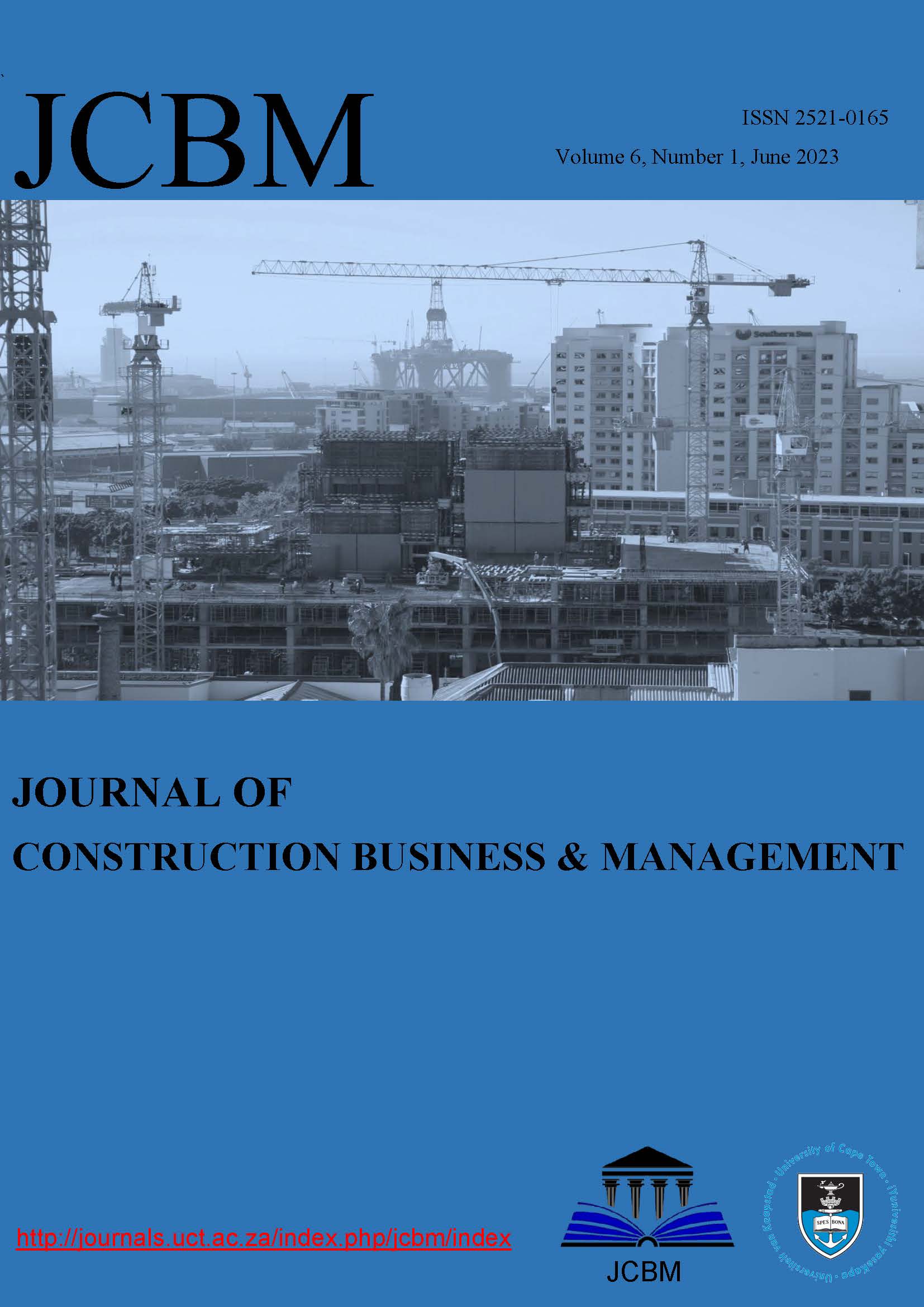 Downloads
How to Cite
Musa, M. M., Mallam Saleh, I., Ibrahim, Y., & Adamu Dandajeh, M. (2023). Assessment of Awareness and Barriers to the Application of Lean Construction Techniques in Kano State, Nigeria. Journal of Construction Business and Management, 6(1), 33–42. https://doi.org/10.15641/jcbm.6.1.1262
License
Copyright (c) 2023 Mohammed Mukhtar Musa, Ibrahim Mallam Saleh, Yakubu Ibrahim, Mukhtar Adamu Dandajeh
This work is licensed under a Creative Commons Attribution 4.0 International License.
The JCBM is an open access journal, and the authors (copyright owners) should be properly acknowledged when works are cited. Authors retain publishing rights without any restrictions.