A Career Path Framework for Quantity Surveyors in Nigeria Private Practice
Abstract
In a typical organization, career path helps employees to understand what is expected of them based on the positions they occupied. This also allows them to participate in managing their career progress. Many quantity surveying firms do not have career development path for their quantity surveyor (QS) employees and this has limited their performance at work. This paper, therefore, develops a career path framework for quantity surveyors in private practice in Nigeria. A combination of survey and interviews were employed to elicit the required data. The study population are in two categories. Firstly, the quantity surveying firms, while the respondents in the firms are the principal partners and their employees. The second category is the chairmen of the state chapters of the Nigerian Institute of Quantity Surveyors. The findings of the study establish the career path progression for a quantity surveyor in private practice which ranges from trainee quantity surveyor, assistant quantity surveyor, quantity surveyor, senior quantity surveyor, principal quantity surveyor, chief quantity surveyor, partner and principal partner/consultant in that order. The proposed conceptual framework signifies and demonstrates the necessary benchmark to resolving common problems about career progression and development among quantity surveyor in private practice. This is seen as having a positive effect on harmonious working relationship and quality service delivery.
Keywords: Career development, Career path, Framework, Nigeria, Private Practice, Quantity Surveyors.
Downloads
Download data is not yet available.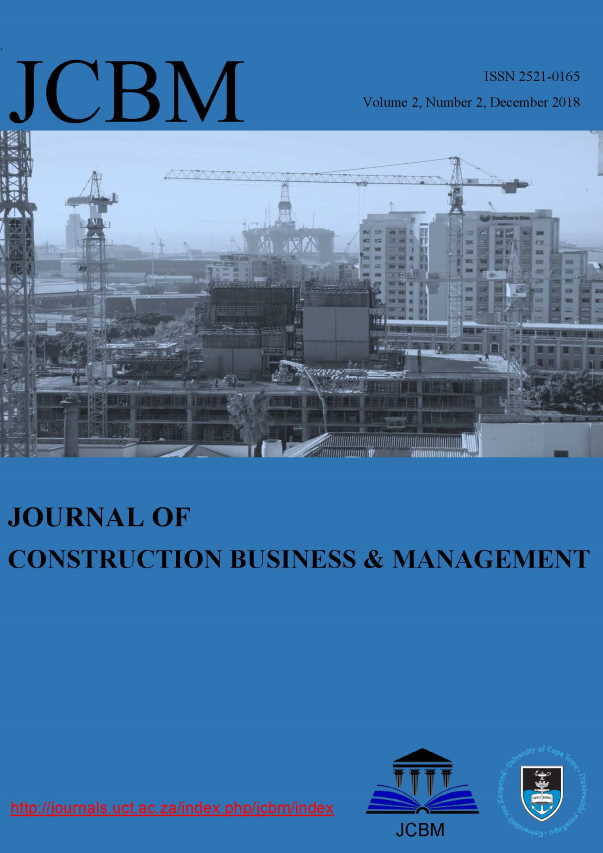 How to Cite
Dada, J. O. (2018). A Career Path Framework for Quantity Surveyors in Nigeria Private Practice. Journal of Construction Business and Management, 2(2), 15–23. https://doi.org/10.15641/jcbm.2.2.94
License
Copyright (c) 2018 Joshua Oluwasuji Dada
This work is licensed under a Creative Commons Attribution-NonCommercial-ShareAlike 4.0 International License.
The JCBM is an open access journal, and the authors (copyright owners) should be properly acknowledged when works are cited. Authors retain publishing rights without any restrictions.