Editorial
Abstract
Welcome to volume 6, issue 1 of the Journal of African Real Estate Research (JARER). The idea for the special issue; Women in African Real Estate and Urban Development Research to showcase the work of female African authors arose from the editors' discussion of the lack of female representation on the editorial board and in the journal's pages at the 2019 AfRES meeting. The International Real Estate Society would recruit women worldwide to participate in the effort. A team of one African and one American female researcher took on the editorial task. A cadre of female researchers from sister societies volunteered to serve as mentors. Others agreed to supplement the JARER editorial board to provide extensive double blind peer reviews.
Of the 15 manuscripts with lead female author submitted, seven were eventually accepted and appear in this issue. They represent research from Nigeria, South Africa, Tanzania, and other African countries on property topics ranging across physical construction, urban policy, and legal issues. The scholarship focuses variously on gender-specific and general development concerns.
Downloads
Download data is not yet available.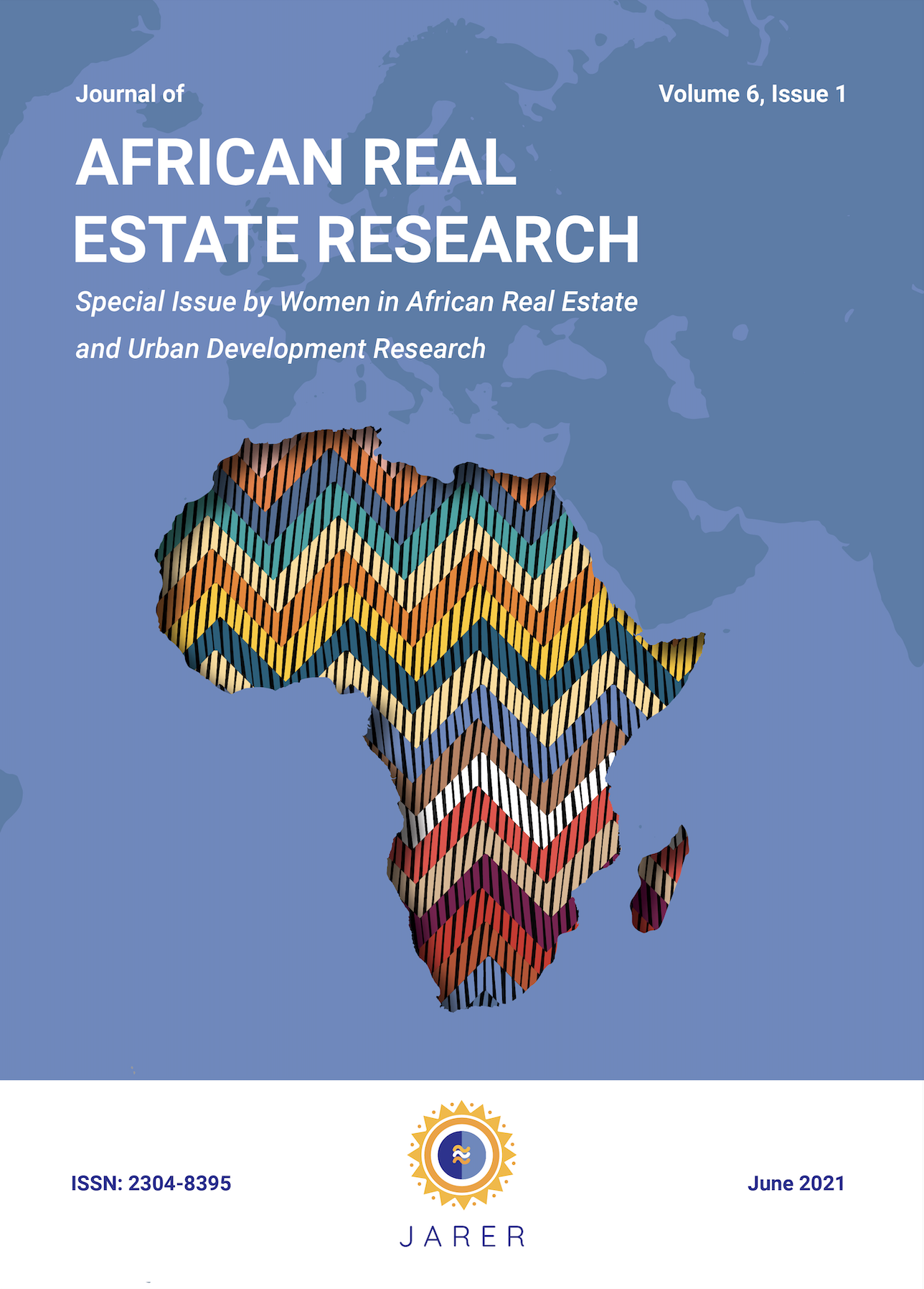 How to Cite
Gibler, K., & Karuri-Sebina, G. (2021). Editorial. Journal of African Real Estate Research, 6(1), iv-v. Retrieved from https://journals.uct.ac.za/index.php/JARER/article/view/1088