In Memoriam: Mary Adebola Ajayi
Abstract
Mary Ajayi received her B. Tech. in 1999, M. Tech in 2004, and PhD in 2014 from the Federal University of Technology Akure in Nigeria. She first worked in the Land Section of the Federal Ministry of Works and Housing before joining the Department of Estate Management at FUTA where she rose from Assistant Lecturer to Senior Lecturer and then Associate Professor (Reader). Dr. Ajayi was appointed Acting Head of the Department of Estate Management in August 2019. She obtained her professional qualification from the Nigerian Institution of Estate Surveyors and Valuers and became an Associate Member. Dr. Ajayi's research focused on gender, land and housing studies with publications on such topics as changing land use patterns, sustainable housing, property valuation, and women's access to land, forests and housing. Mary was married with three children. She died on 7 March, 2021 after a brief illness.
At the time of her passing, Dr Ajayi was in the process of finalising her article for this special issue with great commitment under the mentorship of Dr Kimberly Winson-Geideman of the University of Melbourne. We publish her final paper as is in her honour and memory.
Downloads
Download data is not yet available.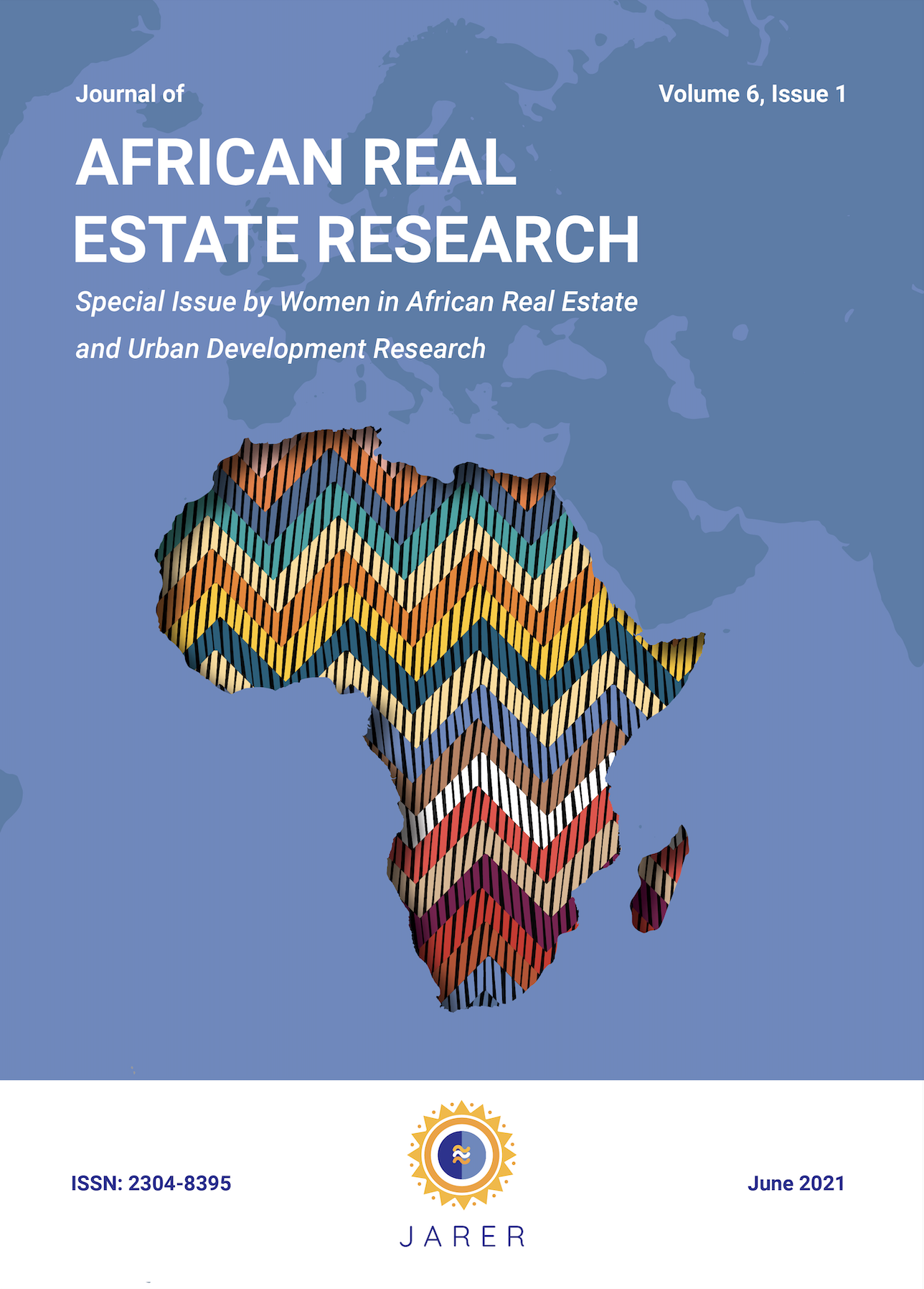 How to Cite
In Memoriam: Mary Adebola Ajayi. (2021). Journal of African Real Estate Research, 6(1), vi. https://doi.org/10.15641/jarer.v6i1.1089
License
This article is licensed under a Creative Commons Attribution 4.0 International License, which permits use, sharing, adaptation, distribution and reproduction in any medium or format, as long as you give appropriate credit to the original author(s) and the source.