Housing Satisfaction Among International Students in Hong Kong
Keywords:
students, housing satisfaction, Hong Kong, international students, student housing, housing, international
Abstract
Housing is one of the critical components that support human existence. However, unequal access to housing is one of the challenges faced by international students. In an expensive city, such as Hong Kong, this issue is exacerbated by high rental cost and a limited supply of on-campus hostel facilities. Therefore, this study examines housing satisfaction among international students who are studying at Hong Kong's universities, located in one of the most expensive cities in the world. Using the snowball sampling technique, data was collected from seventy-four international students of six nationalities studying at four universities in Hong Kong. Frequency distribution, mean score (MS) ranking and Chi-Square were adopted for the data analysis. The results show that 64% of the research participants reside off-campus and while the rest reside on-campus. Furthermore, a majority of the respondents strongly agreed that the support from the universities for international students in terms of scholarships and financial support to access housing first-year students is very important. The international students opined that the universities could provide more financial assistance and accommodation support to meet rising housing costs. The Chi-square test results indicate a significant relationship between the type of accommodation and overall satisfaction with accommodation, and a significant relationship between the age of the respondents and their choice to retain their accommodation. This study has some far-reaching implications for Hong Kong universities as they need to revisit the issue of accommodation and support provided to international students. Furthermore, there needs to be a consideration in increasing the student housing stock to assist international students.
Downloads
Download data is not yet available.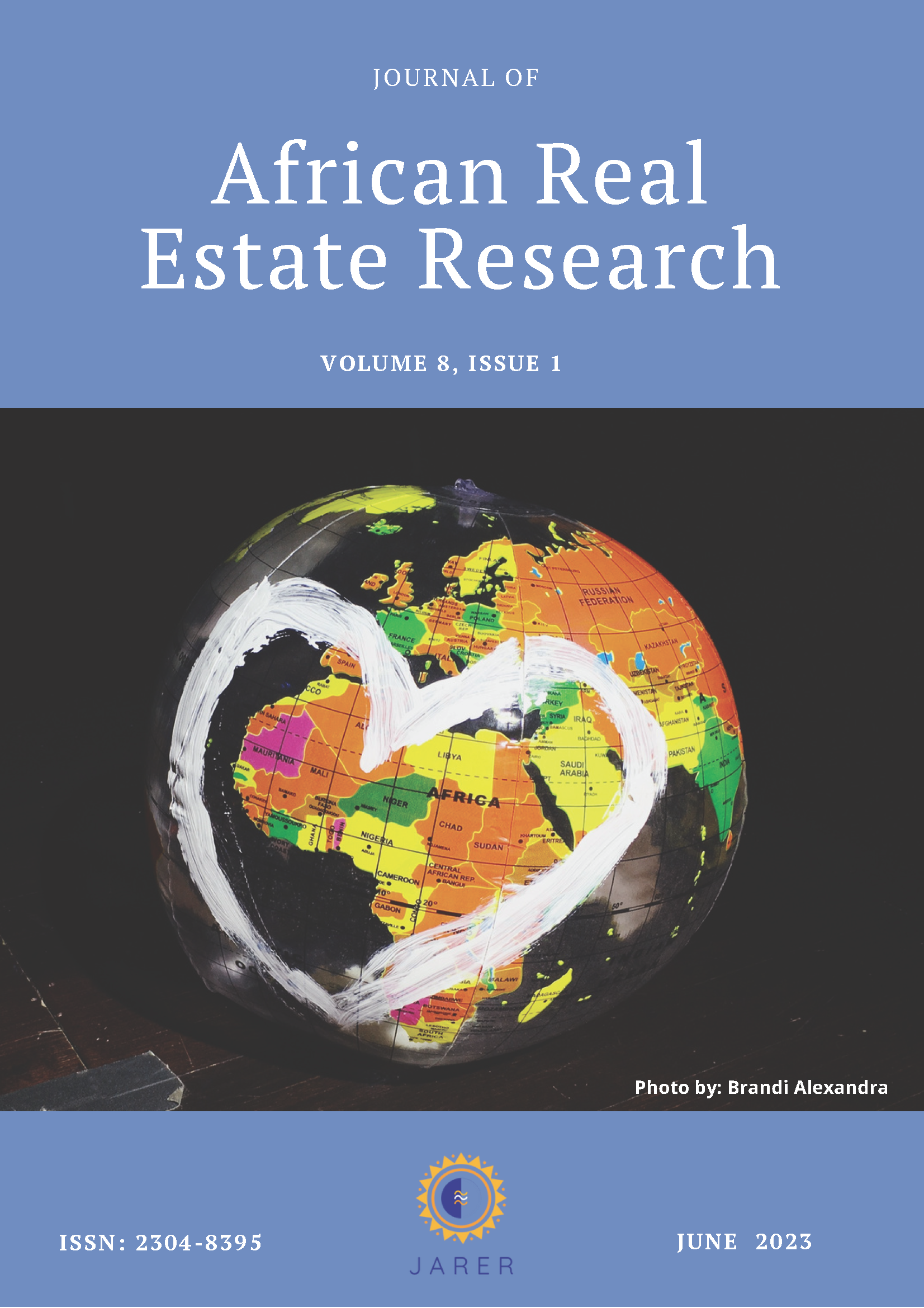 Downloads
How to Cite
Abidoye, R., Adilieme, C. M., Oshodi, O. S. ., Oyedokun, T. B. ., & Adabre, M. A. (2023). Housing Satisfaction Among International Students in Hong Kong. Journal of African Real Estate Research, 8(1), 49–66. https://doi.org/10.15641/jarer.v8i1.1341
Section
Research Articles
License
Copyright (c) 2023 Rotimi Abidoye, Chibuikem Michael Adilieme, Olalekan Shamsideen Oshodi, Tunbosun Biodun Oyedokun, Michael Atafo Adabre
This work is licensed under a Creative Commons Attribution 4.0 International License.
This article is licensed under a Creative Commons Attribution 4.0 International License, which permits use, sharing, adaptation, distribution and reproduction in any medium or format, as long as you give appropriate credit to the original author(s) and the source.