Assessing a Ghanaian University's Real Estate Teaching and Learning
Keywords:
Assessment;, Teaching and Learning;, Real Estate;, Student Engagement Questionnaire;, Ghana;
Abstract
Just as curriculums and teaching styles vary, the experiences of students are varied and complex. This study aims to understand how students rate the undergraduate programmes at the Department of Land Economy (DoLE) within the Kwame Nkrumah University of Science and Technology (KNUST) Kumasi, Ghana. It studies the quality of education received alongside the expectations of students. To assess these variables, this study adopts and modifies the Student Engagement Questionnaire (SEQ) developed by Kember and Leung (2009). As part of this methodology, 312 students in their third and final year of DoLE's BSc in Land Economy and BSc in Real Estate participated in this assessment. Their responses were measured using a five-point Likert scale which consisted of 18 different scales. The scales were checked for reliability using Cronbach alpha values. Using this methodology, the study was able to conclude that more than 50% of respondents agreed that the quality of the programme met their expectations. Furthermore, students generally realised an improvement of their critical thinking and problem-solving capabilities. In contrast to this, students also emphasised a lack of feedback and an overwhelmed system of educational resources. It is worth noting that the SEQ, as a diagnostic tool, should be treated as being indicative, rather than absolute. Therefore, this study looks at the state of education from a Ghanaian student perspective. It highlights where there is room for improvement and ways in which future research can look at this issue from a broader industry standpoint. Education and learning must continuously evolve to meet the needs of students and be reflective of the times.
Downloads
Download data is not yet available.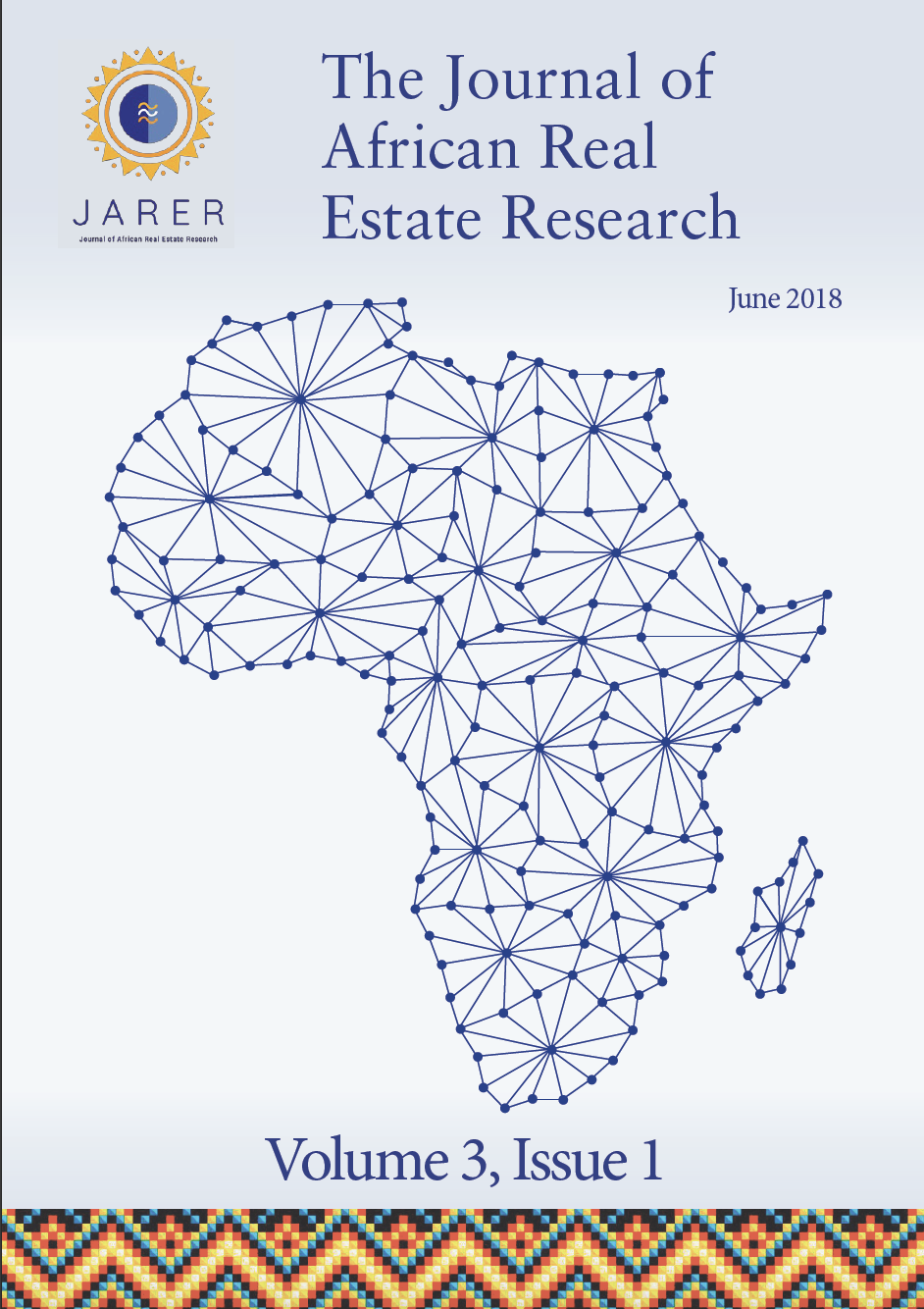 Downloads
How to Cite
Gavu, E. K. (2018). Assessing a Ghanaian University's Real Estate Teaching and Learning. Journal of African Real Estate Research, 3(1), 21–38. https://doi.org/10.15641/jarer.v1i1.492
Section
Research Articles
License
This article is licensed under a Creative Commons Attribution 4.0 International License, which permits use, sharing, adaptation, distribution and reproduction in any medium or format, as long as you give appropriate credit to the original author(s) and the source.