Factors Influencing the Deployment of ICT in Nigerian Real Estate Practice
Keywords:
Real estate practice, ICT, Factors influencing, Technology, Globalisation
Abstract
Real estate is an intensive business that largely depends on information. Information technology has become a major form of communication in the real estate industry, a tool for marketing and information dispersion. As a result, diverse factors influence the use of information and communication technology (ICT). This study is aimed at investigating the factors influencing the use of ICTs in Nigerian real estate practices. Lagos state, the area of study, was delineated according to a central business district locational pattern to ascertain where the firms of real estate were grouped. Out of the 172 questionnaires that were conveniently administered to real estate firms within the study location, only 143 (83.14%) were retrieved and considered valid for the analysis. The collected data was then analysed using a factor analytical test. Findings revealed that technological infrastructure, service delivery efficiency enhancement, and productivity branding influenced the deployment of ICTs in Lagos' real estate industry. It was recommended that practitioners and real estate firms need to adopt emerging concepts and technological advancement in their quest for survival both locally and internationally. This will enhance their competitiveness and ensure that better value is provided.
Downloads
Download data is not yet available.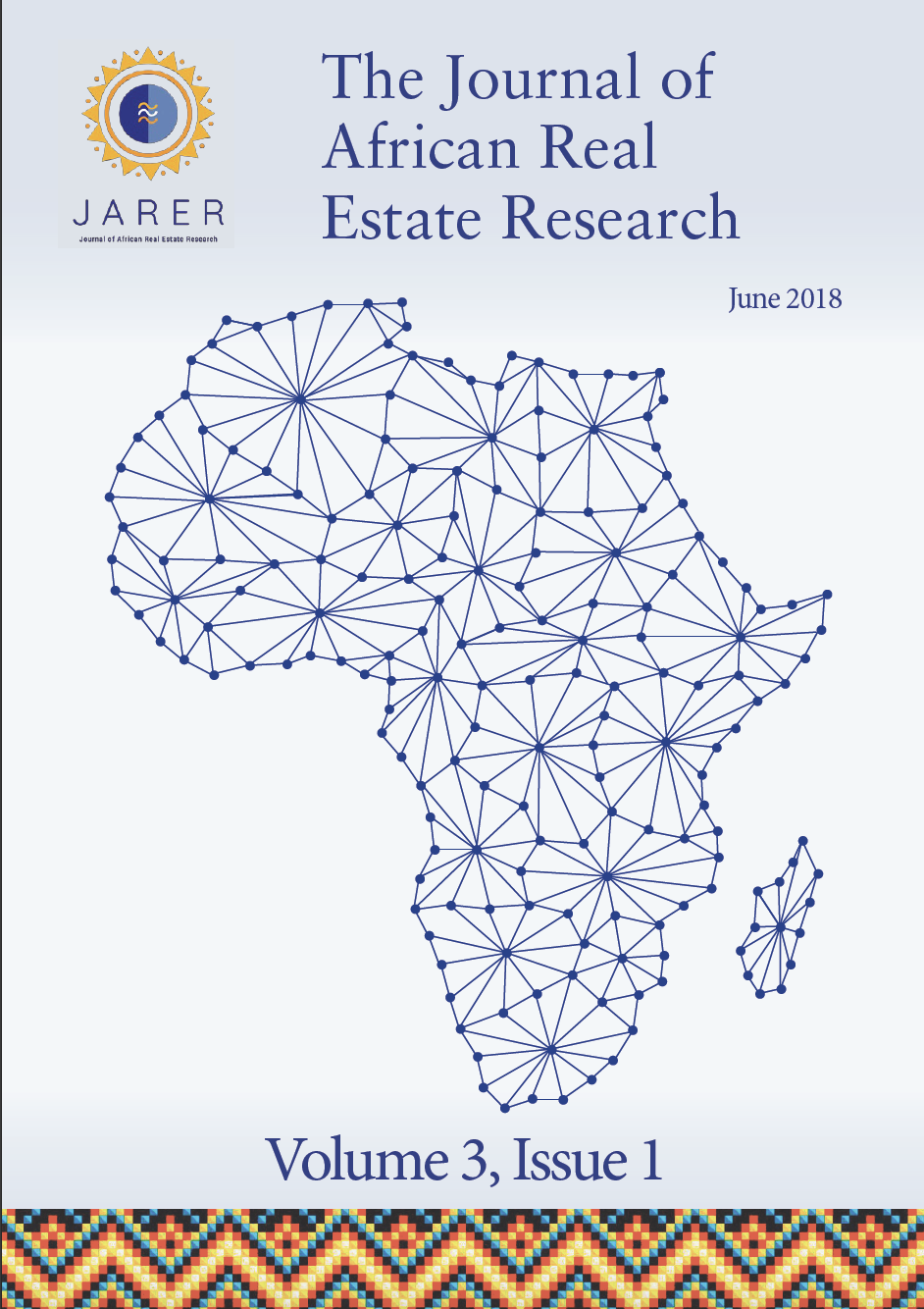 Downloads
How to Cite
Oyetunji, A. K., Ojo, B., & Oyetunji, B. O. (2018). Factors Influencing the Deployment of ICT in Nigerian Real Estate Practice. Journal of African Real Estate Research, 3(1), 1–20. https://doi.org/10.15641/jarer.v1i1.561
Section
Research Articles
License
This article is licensed under a Creative Commons Attribution 4.0 International License, which permits use, sharing, adaptation, distribution and reproduction in any medium or format, as long as you give appropriate credit to the original author(s) and the source.