Household and Neighbourhood Responses to House Burglary in Ibadan
Keywords:
House Burglary, Household Response, Neighbourhood Response
Abstract
House burglary is a prevailing issue in Nigeria owing to the inefficiency of formal security institutions in dealing with incidences of urban household burglary. This study examines households and neighbourhoods' responses to household burglary in Ibadan, Nigeria. In-depth interviews and household questionnaires were the primary data collection tools. A cross-sectional survey design was adopted while a multi-stage sampling technique was used to select 299 respondents. Analysis of Variance confirmed the research hypothesis which suggested that burglary crimes committed differ significantly among residential neighbourhoods (F=3.012). Burglary occurred mostly in houses that were accessed through footpaths. Furthermore, females reported witnessing burglaries more than males. Neighbourhood responses to burglary include the use of gates, private security outfits and local vigilante groups. Individual households relied on burglary proof windows and door; broken bottles and wire fencing for protection. The intensity of crime in suburban areas impacts residential relocation and property values. Neighbourhood planning and good housing design remain other means through which easy accessibility by burglars can be prevented.
Downloads
Download data is not yet available.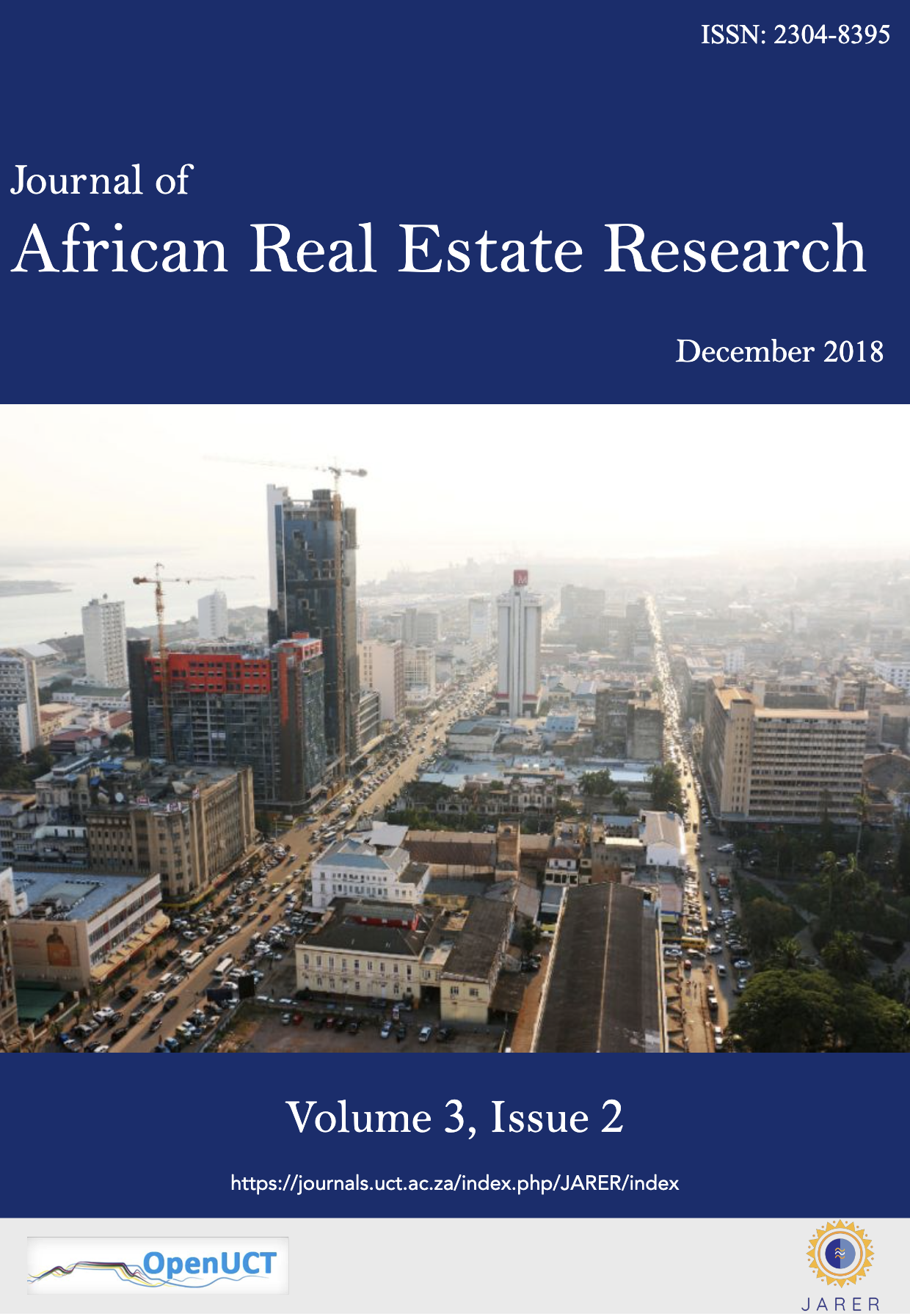 How to Cite
Popoola, A. A., Alabi, M., Ojo, A., & Adeleye, B. (2018). Household and Neighbourhood Responses to House Burglary in Ibadan. Journal of African Real Estate Research, 3(2), 150–178. https://doi.org/10.15641/jarer.v3i2.575
Section
Research Articles
License
This article is licensed under a Creative Commons Attribution 4.0 International License, which permits use, sharing, adaptation, distribution and reproduction in any medium or format, as long as you give appropriate credit to the original author(s) and the source.