The Use of Less Relevant Heuristics in Mortgage Valuations in Tanzania
Keywords:
Heuristics, Mortgage Valuation, Valuation Standards, Behavioural Study
Abstract
Valuation-surveyors, like all other disciplines, are invariably influenced by a host of factors when estimating values for different purposes. Faced with complex decision-making in valuation, many surveyors are compelled to make use of heuristics (shortcuts). The use of heuristics helps to improve information processing systems and thus increase efficiency in decision-making processes. However, the unconscious use of these shortcuts often leads to errors in selecting solutions for the problem at hand. This study was aimed at confirming the use of less relevant and less researched types of heuristics in mortgage valuations in Tanzania. These included availability heuristics, representative heuristics and positivity heuristics. The study employed a survey research method whereby a sample of 56 valuation-surveyors from valuation firms based in Dar es Salaam were given questionnaires to complete. Out of the 56 questionnaires distributed, 44 were returned. The findings revealed surveyors' propensity to use less relevant heuristics for virtually the whole valuation process. In all the identified uses of heuristics the surveyors were found to have diverted from the prescribed valuation procedure. Such behaviours have the potential for propelling the use of wrong inputs in the value assessment process and/or modifying the final assessed value. Therefore, the findings provide another explanation for the causes of the already observed valuation variance in Tanzania.
Downloads
Download data is not yet available.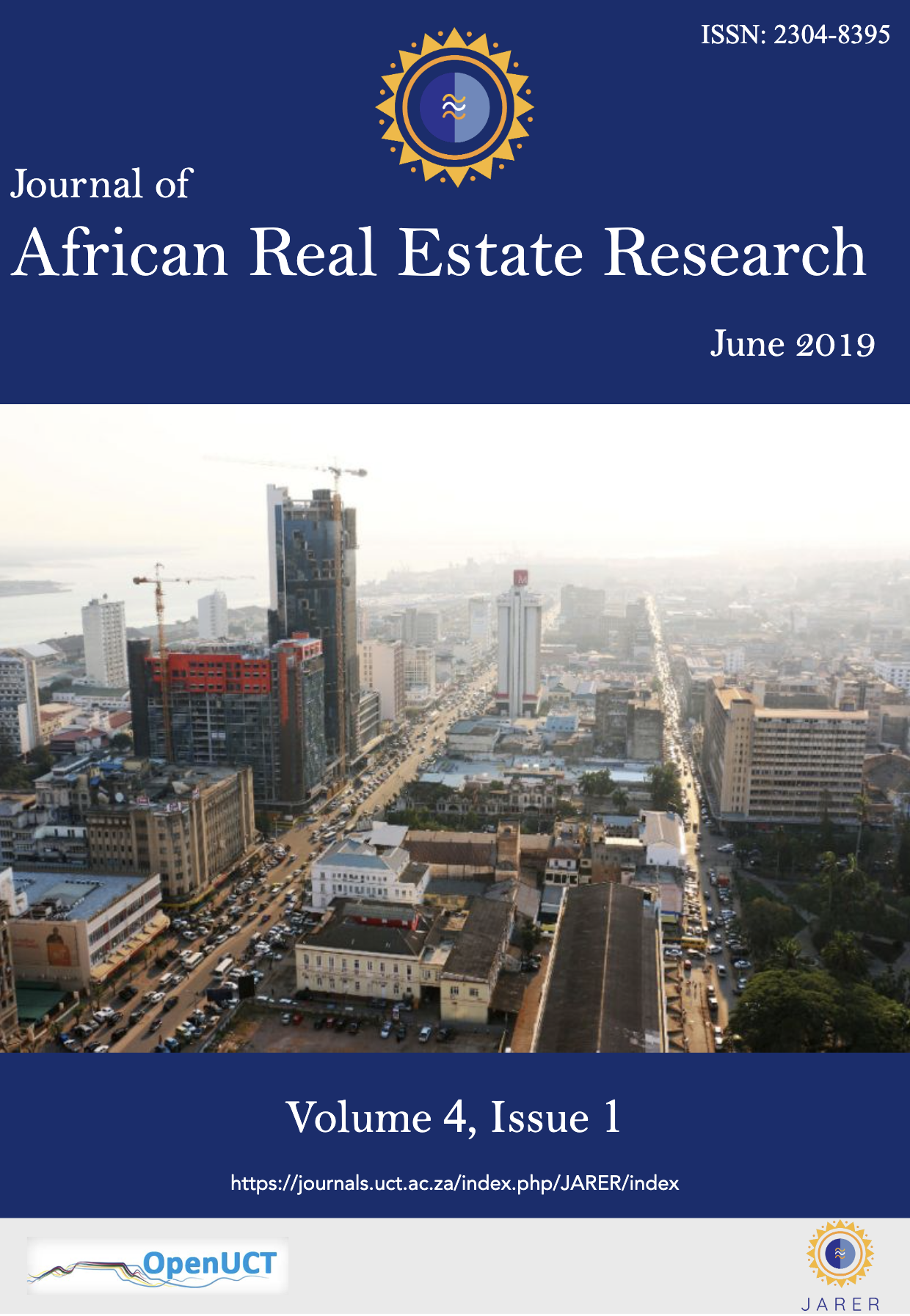 How to Cite
Mwasumbi, A. N., & Tarimo, D. I. (2019). The Use of Less Relevant Heuristics in Mortgage Valuations in Tanzania. Journal of African Real Estate Research, 4(1), 1–22. https://doi.org/10.15641/jarer.v4i1.660
Section
Research Articles
License
This article is licensed under a Creative Commons Attribution 4.0 International License, which permits use, sharing, adaptation, distribution and reproduction in any medium or format, as long as you give appropriate credit to the original author(s) and the source.