A Strategy and Tool for Improving the Visibility of African Real Estate Research
Keywords:
Research Output, Publication, Key Performance Indicators, Research Database, Social Networks
Abstract
The body of knowledge in the context of African Real Estate is growing constantly. The research discipline has attracted increased interest and thereby, the number of available publications has augmented. And while it becomes more and more difficult to keep track of the various research directions and contemporary research output in African Real Estate as the discipline progresses, new media provide viable solutions to the problem. This contribution outlines concepts for promoting research on African Real Estate, exemplified by the AfRER.org Research Database, and gives an outlook on scaling the list of available publications into a dynamic web-based system for supporting both authors and researchers on the quest for information and data. The contribution also makes suggestions on how to involve relevant stakeholders by fostering and developing research peer groups regarding African Real Estate research output.
Entitled 'Promoting Publications in African Real Estate Research – Status Quo and Outlook', this topic was originally presented at the 2018 Annual Conference of the African Real Estate Society in Abeokuta, Nigeria.
Downloads
Download data is not yet available.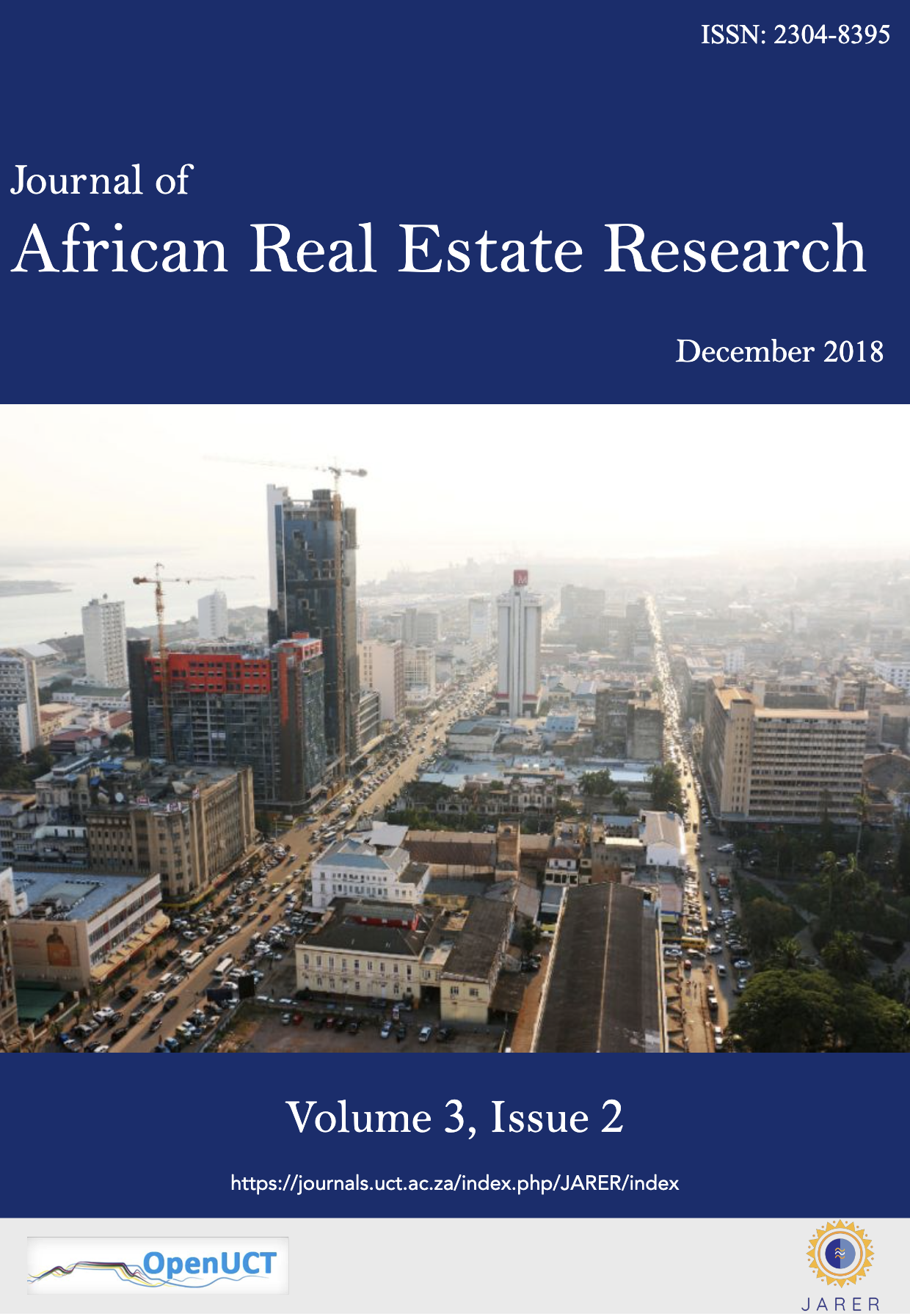 How to Cite
Hahn, J., & Schulte, K.-W. (2018). A Strategy and Tool for Improving the Visibility of African Real Estate Research. Journal of African Real Estate Research, 3(2), 1–8. https://doi.org/10.15641/jarer.v3i2.677
License
This article is licensed under a Creative Commons Attribution 4.0 International License, which permits use, sharing, adaptation, distribution and reproduction in any medium or format, as long as you give appropriate credit to the original author(s) and the source.