Editorial
Abstract
Welcome to Volume 3, Issue 2 of the Journal of African Real Estate Research. This will be my final issue as Editor-in-Chief of JARER, and it has been a great pleasure to be a part of the journal's recent relaunch.  I am very confident of the journal's continued success under the stewardship of my successor who will be announced in the new year. I am very grateful for the opportunity to play such an important role in the advancement of real estate research on the African continent.
Downloads
Download data is not yet available.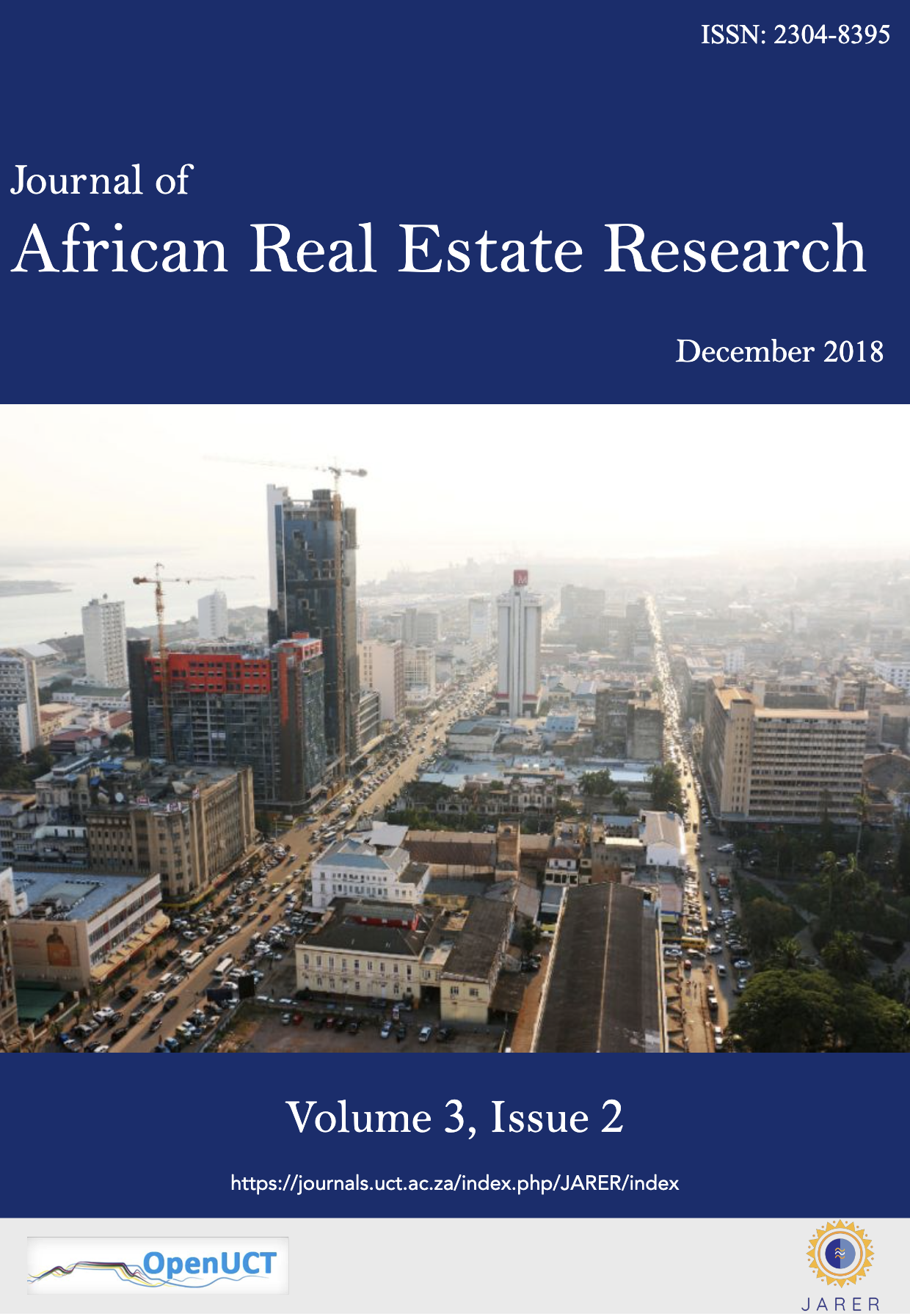 Downloads
How to Cite
Komu, F. (2018). Editorial. Journal of African Real Estate Research, 3(2). https://doi.org/10.15641/jarer.v3i2.694
License
This article is licensed under a Creative Commons Attribution 4.0 International License, which permits use, sharing, adaptation, distribution and reproduction in any medium or format, as long as you give appropriate credit to the original author(s) and the source.