Improvements in Women's Access to Rural Farmland
The case of Ile-Ife, Nigeria
Keywords:
Land Allocation Process, Gender Inequality, Land Affordability, Poverty Alleviation, Tenure Security
Abstract
The study investigates women's access to rural farmlands in Ile-Ife, Nigeria, in the context of land availability, affordability, tenure security and ease of transaction. A qualitative research design was employed. Purposive and stratified sampling were utilised to obtain data from four key informants and 13 rural women farmers in Ajebandele village of Ile-Ife, Nigeria. Themes emerged from the responses through content analysis. Findings revealed that women's access to land has improved over the past four decades. The study concludes that despite the improvements, gender equality had not been fully achieved as rural women farmers lack tenure security.
Downloads
Download data is not yet available.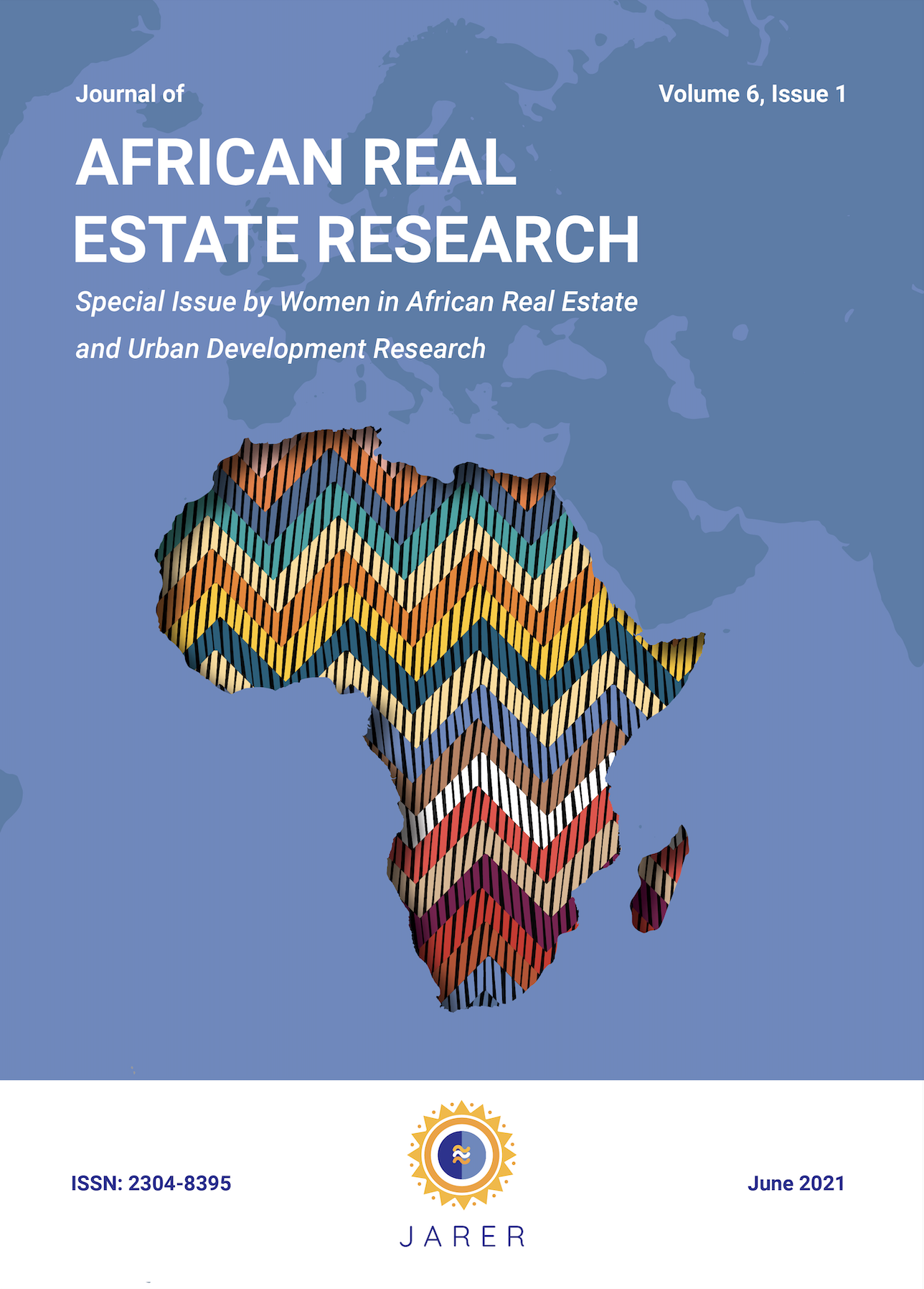 How to Cite
Chiwuzie, A., Ogunba, O. A., & Dabara, D. I. (2021). Improvements in Women's Access to Rural Farmland: The case of Ile-Ife, Nigeria. Journal of African Real Estate Research, 6(1), 43–62. https://doi.org/10.15641/jarer.v6i1.927
Section
Research Articles