Approaching Day Zero
Effects of Water Scarcity in Construction Projects in South Africa
Keywords:
Climate Change, Drought, Water Scarcity, Construction Projects, Construction Industry, South Africa
Abstract
Water is a precious resource that is essential for human life and useful for development. This paper explores the effects of water scarcity on the construction industry in the South African context. Primary data were collected using semi-structured interviews in the Western Cape, Gauteng, Mpumalanga and Limpopo Provinces. The study found that construction projects require much water, however, the volume of water usage varies depending on the type and magnitude of the construction project. A lack or scarcity of water can derail projects or bring them to a complete halt. Therefore, construction companies need to take measures to mitigate the effects of water scarcity during their construction projects by factoring water scarcity into their risk assessments. This requires construction companies and their clients to agree on the mitigating factors in case of water scarcity. Project pre-planning is vital to mitigate some of the challenges related to water scarcity. Construction projects requiring a high volume of water need not only rely on water that can be provided through government infrastructure, but should also source water through other means, such as drilling boreholes, recycling, and by applying water saving techniques.
Downloads
Download data is not yet available.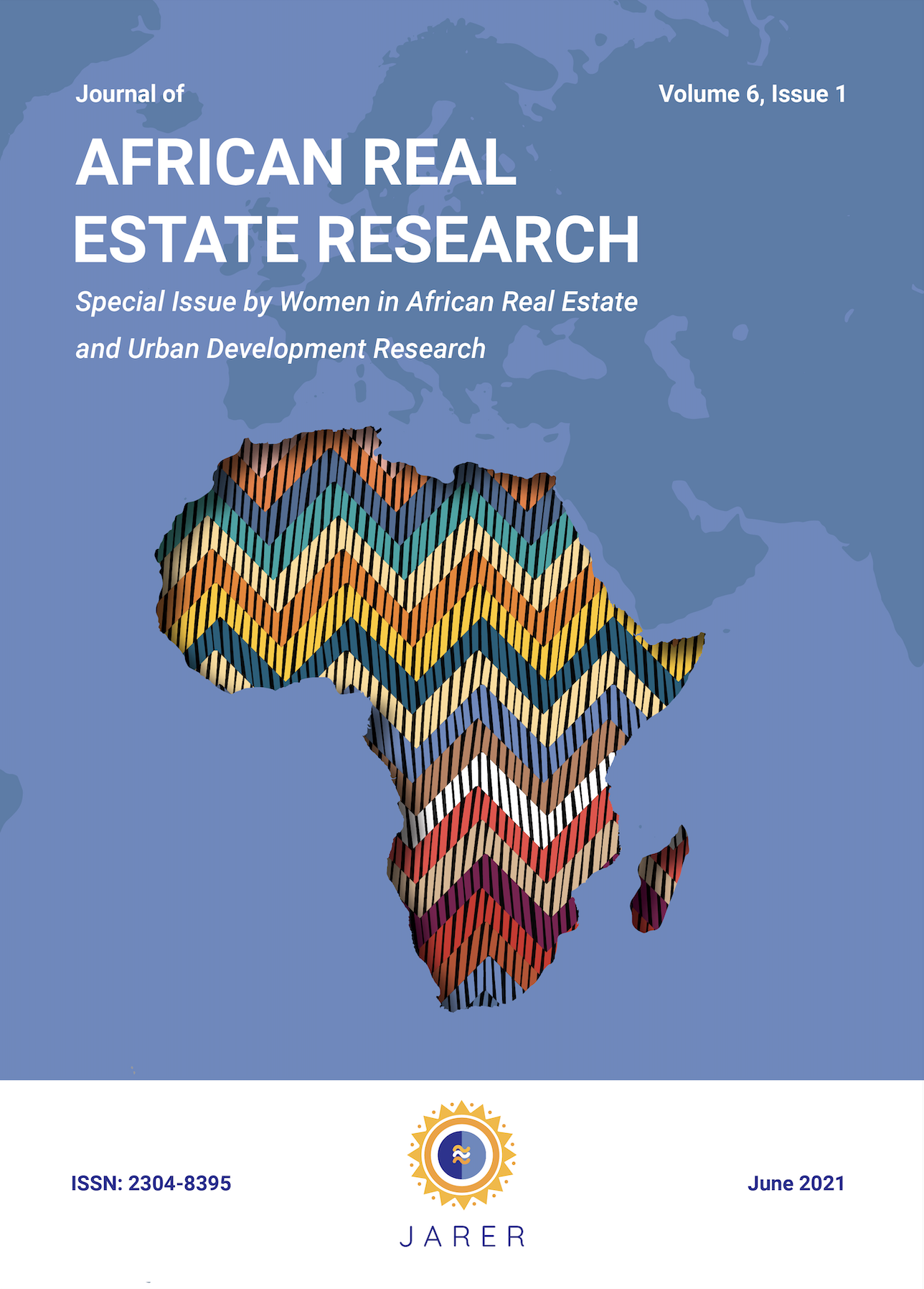 How to Cite
Ramantswana, T., Mdingi, P., Maake, M., & Vuyani, P. (2021). Approaching Day Zero: Effects of Water Scarcity in Construction Projects in South Africa. Journal of African Real Estate Research, 6(1), 104–120. https://doi.org/10.15641/jarer.v6i1.976
Section
Research Articles
License
This article is licensed under a Creative Commons Attribution 4.0 International License, which permits use, sharing, adaptation, distribution and reproduction in any medium or format, as long as you give appropriate credit to the original author(s) and the source.